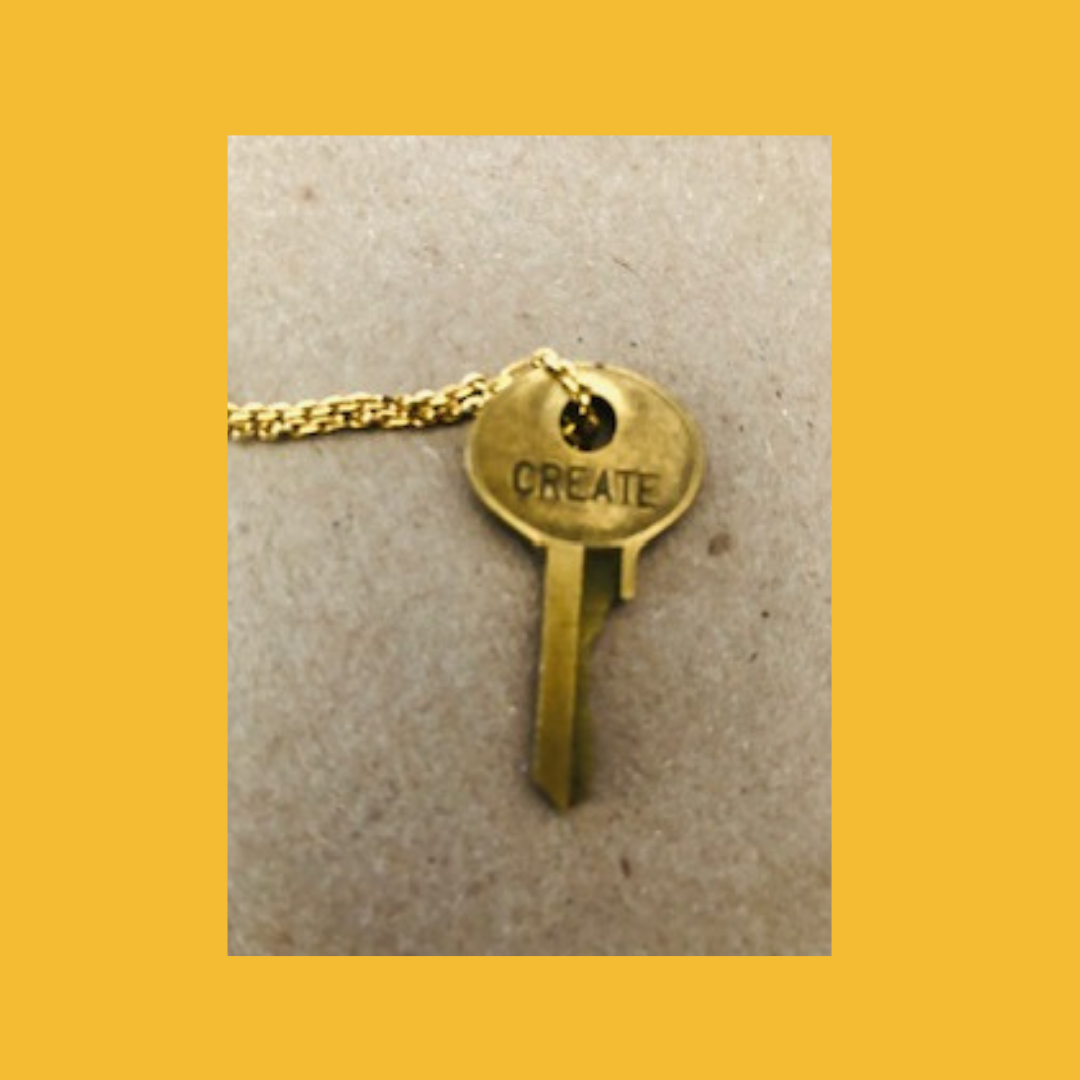 At the start of 2020, my pals (and co-hosts) from our podcast, Don't Be a Jerk at Work, each identified a word to guide, inspire, and remind us of how we wanted to move through the year. This was a practice that Tara introduced to us (by way of her sister, Ramona) at the start of 2019. I was skeptical at first because I am not a "new year's resolutions person" but I found this practice to be more about focusing than about setting specific goals and that worked for me. I enjoyed the process last year and decided to give it a whirl again this year.
My word for 2020 was CREATE.
It is fair to say that when we chose our words, none of us anticipated having to navigate through a global pandemic. And now, here I am: ready to look back on 2020 to see how my word served me this year.
This year, my word rang loud and clear for me. Partly, I think it was because I set it knowing that as of April 1, 2020, I would be self-employed. With this backdrop (and pressure), I would be fully immersed in creating. And even though my word started out as a way to guide me through 2020, it ended up becoming much more for me. CREATE has become a part of my identity and who I am. I now see myself as someone who creates things and I love the energy that comes from imagining possibilities and generating ideas. CREATE has also become part of my purpose. Before this year, I rarely, if ever, felt like I was creating anything. I was busy doing things but not necessarily creating. Now, I cannot imagine going back to that feeling of routine busyness. I will always make sure that I have an element of creating somewhere in my life
Create was both an input and an output for me this year. It was an input in that it motivated and drove me forward. I needed to intentionally think in creative ways to start my business. I needed to BE creative. And it was an output in that I came up with creative ideas and new ways of working. One huge silver lining of the pandemic is that it has given me the time, space,  and opportunity to create. In 2020, my word showed up in:
My business. There was the overarching creation of my coaching and consulting business  as well as the creation of all of the components that make up my business (e.g., accounting, marketing, contracts, templates, etc.). Even the mundane things were interesting to me…because they were all for me!!
This blog and my Book Nook. Both of these outlets gave me the chance to write, which as it turns out, I love to do. This also felt like the most vulnerable kind of creation and stretched me the most.
The Lab. This is a monthly meet up with four leaders that I greatly admire. I love that we are creating connection through conversation.
Coaching. I am grateful for my coaching clients and for the trust they give me to help create space for them to think, explore, question, and feel.
Better Workplace Humans. I am energized and grateful for this collaborative creation that I have partnered on with my friend, Sarah. We think that this is an impactful and important program.
Our podcast, Don't Be a Jerk at Work. We finished season 2 and started season 3 and did it all virtually! I'm excited about the themed topic areas we have created and introduced in season 3. 
Learning to knit! I've been at this since Halloween 2020 (thanks YouTube!). Knitting is a creative endeavour and the process of doing it creates the space for me to think and come up with new ideas. I've learned so much during the process of knitting dishcloths and scarves that I even wrote a blog post about it!
Thanks for reading and stay tuned for my next blog post where I'll share my word for 2021.
What is your practice for moving intentionally into a new year? What's your word for 2021?