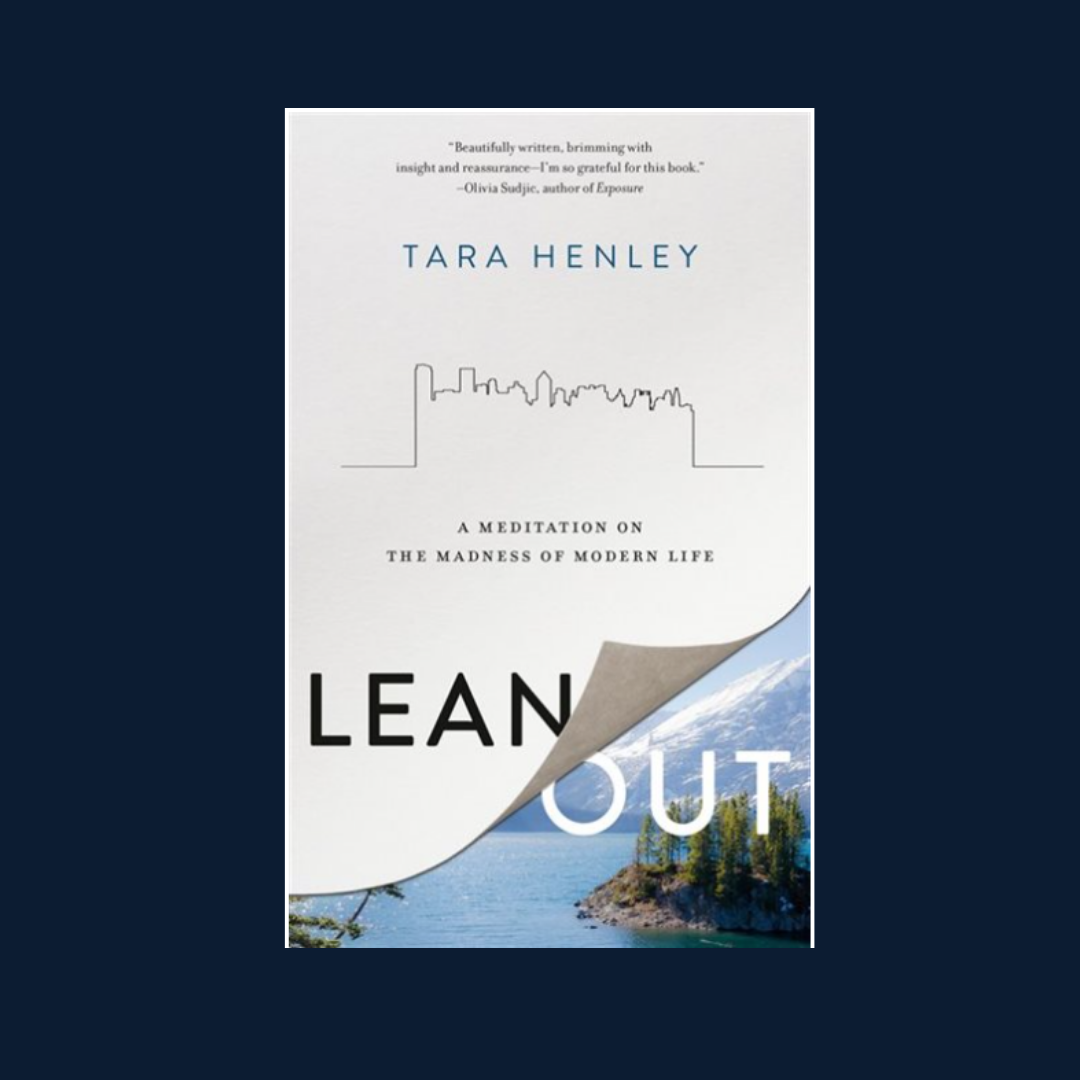 "Lean Out: A Meditation on the Madness of Modern Life" by Tara Henley
Rating: 5/5
This was one of my favourite reads of 2020. It was part memoir and part research and in it, Tara Henley unpacks her ideas about work, success, and happiness. The motivation behind her writing seemed to be to get clarity on where she'd been, where she was, how she got there, and most importantly, why she was feeling anxious and disconnected. In this book, Henley tests her theories through informed reflection: a combination of  reading, travels, interviews (she is a journalist by trade), and her own lived experience.
I related to the feeling of being in your 40's and questioning the "playbook of life" that many of us have been taught. On her journey, it felt like Henley went to extremes or what many of us might see as extremes (e.g., quitting her job, exploring life completely off the grid, etc.). I admire her for making the decision to go on this journey; I think that many of us have thoughts of making that one bold move or leaving it all behind when we are overwhelmed. I appreciate the journey Henley takes us on and I especially like that she came to her own conclusions, and eventually acceptance. I also loved Henley's writing style. Here are a few quotes that really resonated with me:
"One of the greatest challenges of my life is that I have never had the stamina to match my enthusiasm." I can relate to this statement. There was a time in my life when I found it hard to say no to things, where I felt the FOMO, or when I thought that being busy was a badge of honour.
"There is an electricity to that kind of busyness. A strange sort of comfort. Rootlessness, franticness – these are great distractions. In this vortex of activity, the mundaneness of life evaporates." These COVID times have forced many of us into the mundaneness of life. And it is hard. It is uncomfortable.
Without giving anything away, I will say that Henley summed up her journey with, "This story, then – my story – is not a neat narrative, not a tidy line to a fixed destination. Not a linear trajectory. What I am living through, what most of us are now living through, is something much more fluid." There is power in a story. And this was a story that I needed to experience in 2020.