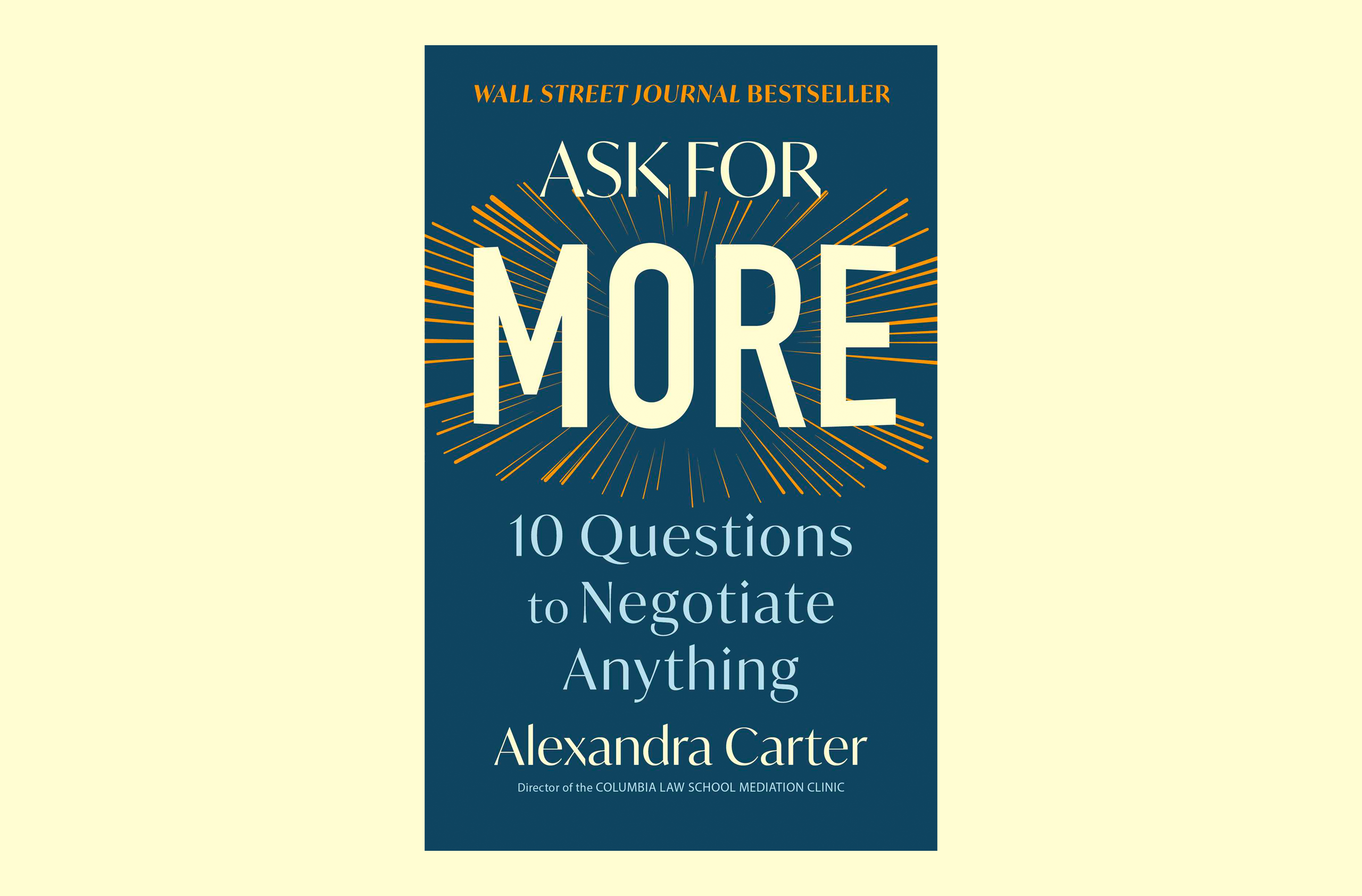 "Ask For More: 10 Questions to Negotiate Anything" by Alexandra Carter
Rating: 5/5
This book completely reframed my thoughts about what it means and what it takes to be effective at negotiating. Before reading this book, I was stuck in an outdated way of thinking about negotiation: the idea that negotiation is a process that you win or lose at. It's fair to say that I was intimidated by the negotiation process because it always felt like I would be going up against someone. And, I don't like going up against anyone. In this book, Alexandra Carter defines negotiation as an intentional conversation in which you are steering a relationship forward. And, to steer effectively, you need to see, hear, and understand where you are going. What?! Mind expanded! Those words were not words that I would have previously associated with negotiating. They are words that I have come to know and practice with coaching! As soon as I made the connection between negotiating and coaching questions, I realized that the negotiation process is not something to be intimidated by. If I relied on my ability to ask questions and understand situations, then that would set me up well in future negotiation conversations! Hooray! This was an accessible and practical book with a usable framework. The framework is 10 key questions; 5 for you (it's always good to start with you!) and 5 for the other person(s). My main takeaways:
When defining a problem to solve, identify what you want in the future rather than what you didn't want in the past.
In most cases, you are going to have to work with, see, or interact with the person in the future so consider the relationship.
Focus on asking questions rather than making your argument.
Taking the time to ask and listen to the answers to your questions sets you up for a more productive and effective conversation.
So much good stuff! And despite my new perspective on this conversation type, I realize that it is easier said than done. It takes practice to make these kinds of questions feel natural. What I appreciate most is that these conversations now feel possible!